Commissionaires Manitoba Head Office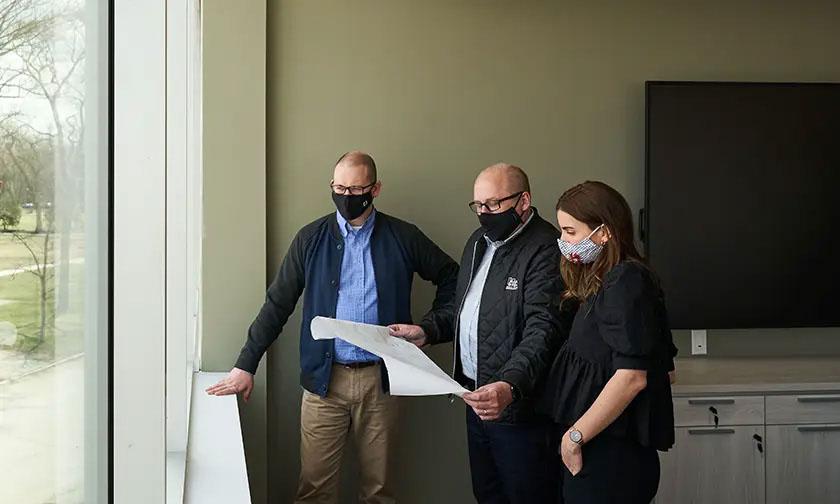 Commissionaires is committed to professional development, training, and education while also creating a meaningful place to pay forward our experience in the service of Manitoba and its residents. Commissionaires connected with f-BLOK through SMS Engineering. This trusted relationship was mutually beneficial for all parties and set the tone for a team approach to the project.
f-BLOK, together with SMS Engineering, Crosier Kilgour & Partners, and CIC Inc, collaborated to create a vision for the future.
The interior fit-up created new spaces for clients and office staff, including a staff kitchen, training rooms, collaborative areas, and security areas. This newly renovated space provides an enhanced ability to communicate, collaborate, and most importantly cooperate. It is a catalyst for change and supports a renaissance of their ongoing commitment to serving veterans and their clients.
Through preliminary meetings, it was established that budgetary, timeline, and COVID future-proofing the office were key considerations for the renovation. The new layout allows the unification of the field and administrative teams, whom had never interacted previously. The project strives to achieve Commissionaires' goal of being visible in a responsible and well-considered way, with these spaces serving in supporting the needs of their employees and clients.
Photography by David Lipnowski.