built + additional feasability studies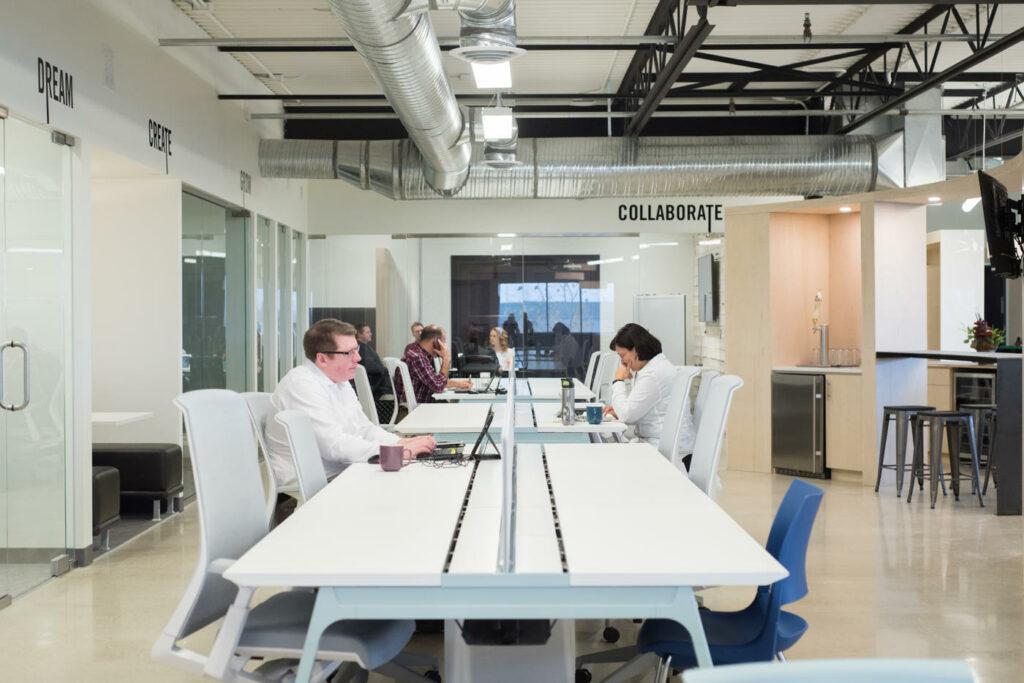 Launch provides coworking space for people to grow ideas, brainstorm, and collaborate through community and collective wisdom. Their mission is to help individuals and teams connect with each other and support the development of their businesses.
f-BLOK, together with SMS Engineering, design-built Launch Coworking's 1460 Chevrier Location and Exchange District locations in Winnipeg. In addition, several feasibility studies have been completed together.
f-BLOK has completed several feasibility test-fits and pre-lease studies for Launch Coworking, resulting in the development of two locations: Launch-Southside at 1460 Chevrier and Launch-Exchange at 167 Lombard in Winnipeg.
The retrofit completed at the Launch Exchange location (as shown here) had numerous considerations to be worked through during the design process, as the location is in a 10-storey, grade II heritage building constructed in 1906.
Not only does the completed interior space serve as a hot spot for business, collaboration, and networking events, it also has been showcased by film makers who feature the modern office program and open collaboration space as their set.
Photography by David Lipnowski.
As part of our continued relationship with Launch, f-BLOK has completed several feasibility studies and interior pre-lease layout test-fits.