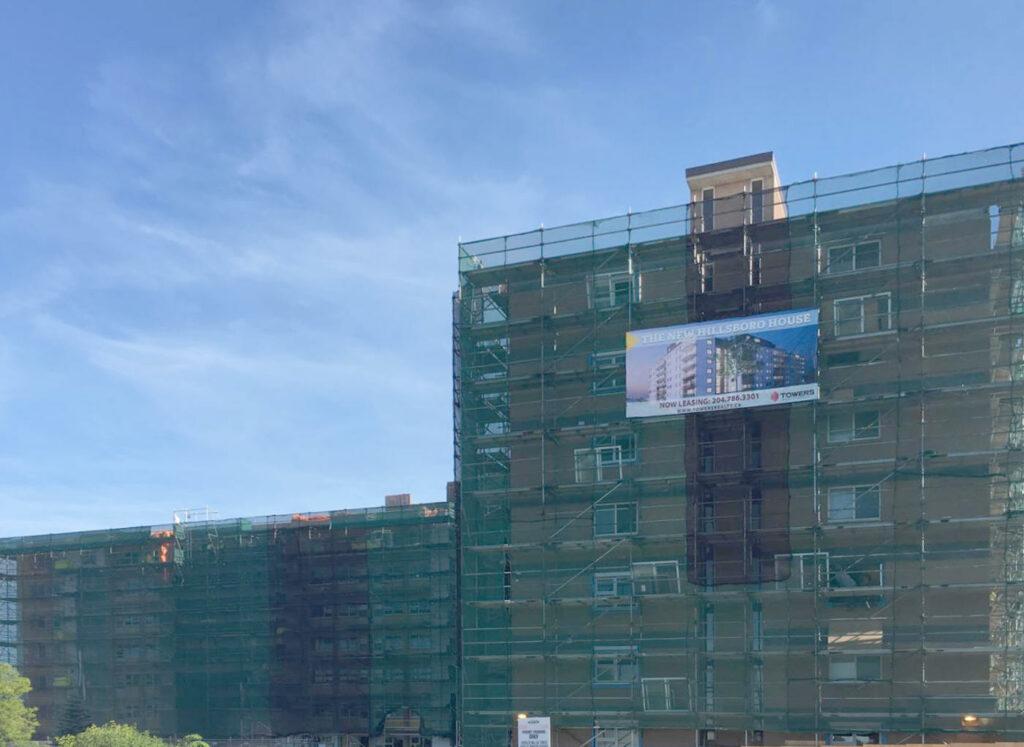 Private Pension Partners' 8-storey apartment building, originally constructed in the 1960s, required remediation on the building envelope, as there were temperature and humidity control issues.
f-BLOK, together with CKP Engineering and PCL construction, delivered a design-build project for Private Pension Partners.
f-BLOK provided the architectural services and was the main coordination professional to oversee the structural, mechanical and electrical engineering for a deep refresh of the existing (and occupied) 1960's 8-storey residential building. Together with the engineering team, a building condition assessment detailing findings and corrective action measures, building code review, description of the scope of services required to perform upgrades to the existing building, outline specification and typical schematic detailing.
A new exterior envelope with improved detailing was then developed to address the humidity and temperature issues. The work included exterior recladding and envelope upgrades (windows, doors, exterior wall assembly), structural remediation, interior renovation (suite, corridor, and elevator lobby finishes and signage), pool deck work, mechanical HVAC and associated electrical upgrades, landscaping and exterior signage.